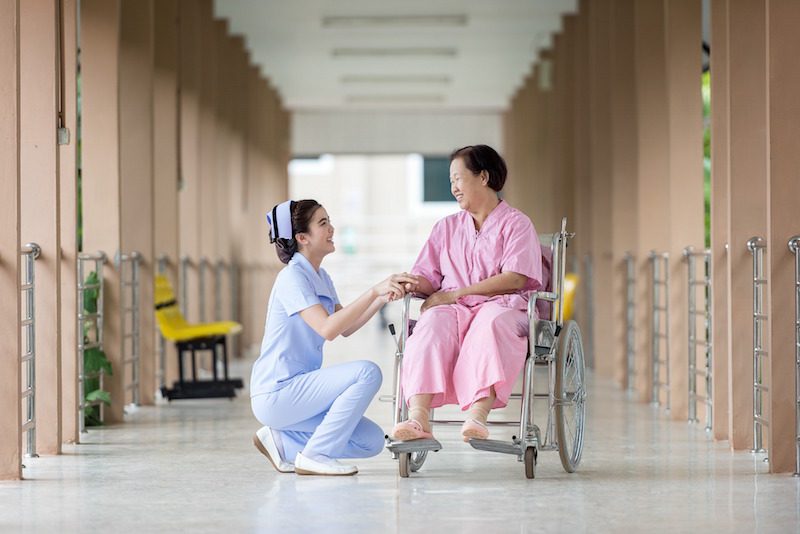 A social security disability hearing is no walk in the park. It's easy to get lost in all the red tape, which can often seem designed to work directly against you. That's why it is so critical to have an SSD lawyer that understands disability law at your side. Clements, Taylor, Butkovich & Cohen, L.P.A., Co. has specialized in disability law since 1988. We'll guide you through the process so you don't get lost in bureaucracy. We'll fight for your legal rights and you get the compensation you need to get your life back on track. Don't face this difficult process alone. We are here to make sure you achieve an ideal outcome — one that can take care of you and your family for time to come. Our social security disability lawyers are experts in this field, and want to help you access the assistance you deserve.
We Fight to Secure Your Family Financial Stability
Clements, Taylor, Butkovich & Cohen, L.P.A., Co. has been serving the greater Cincinnati area since 1988. Our success in securing the rights of the disabled has won us high a high AV rating, and we bring that experience to your side. Give us a call for a free initial consultation so we can determine how to best meet your needs and secure you the financial security you justly deserve. We fight for families, not multimillion dollar clients. Our disability lawyers, who specialize in social security cases, will help you achieve a stable and happy future that can accommodate the new financial needs that your condition calls for.
Face Bureaucratic Challenges with Social Security Attorneys to Make Your Best Case
Over 70 percent of social security claims are denied initially. Even those that get an appeals hearing are rejected at 40 percent rates. It is critical that your medical records accurately reflect your diagnosis and functional limitations. Denials are the norm. Our social security disability attorneys will help you prepare the best case, gather the proper medical documents, and more clearly prove your condition in the SSI appeal process. Since he or she is paid on a contingency basis, they are only paid if you win, and then their payment is paid out of back payments owed to you.
Don't Waste Time – Disability Appeals Take Too Long
Initial applications are usually quick – within 120 days or so. The first appeal is also fast, usually only taking 30 days. The next level, an ALJ hearing, can take years to process. The appeals council, the last step in the appeal process, can take up to one year. Once you've exhausted your appeals, you're only remaining option is to file a lawsuit against the Social Security Administration. This is not a process you would want to go through. It's costly and can take a very long time. Needless to stay, it's important that your initial application has been reviewed by a law firm that specializes in disability, before you submit it.
How to Avoid Social Security Disability Appeals
The backlog of Social Security Disability appeals is currently the highest it's ever been. It's estimated that more than 1 million Americans are still waiting for an answer to their SSDI appeal. In some cases, these appeals are taking longer than 600 days before an answer is received. Your best option is to avoid the appeal process entirely by hiring a disability law firm to help you submit your claim. If you submit a detailed initial application, you have a better chance at approval and avoiding the appeal process altogether.
The Process is Slow, So Get Started Now
Social Security claims can take years to even be considered. Then, after that wait, the time to process the claim can be up to two years. You do not want to add a long round of claims denials and appeals of those claim denials. It is worth the investment in time and money to ensure that your paperwork is in order.
Much as you would hire an accountant to help with your tax filings — particularly if you are in danger of being audited — working with a disability attorney is a wise investment. You save yourself time, in the long run, and you accelerate the time it takes for the Social Security Administration to pay your benefits. By increasing your chances of victory in the claims process, you may prevent your case and your claim from being stuck in bureaucratic limbo for years.
Address This Issue Now, to Make the Future Easier
Once you get your initial claim approved, it is significantly easier to defend those benefits in the future. The first claim is the most challenging. Earning your deserved disability benefits will help both you and your family rest at ease, knowing that you have the coverage and compensation to address your medical needs. Before your condition gets worse – hoping of course that it only improves – you want to make sure that your medical care is secured. After you get your social security disability benefits squared away and confirmed, it will be easier you to focus on your recuperation. Whether that involves physical therapy, occupational therapy, or any other form of recovery, it will help to be able to focus your full energy and attention upon getting well.
Get Help when Filing for Disability Benefits.
Getting a Social Security disability claim accepted can be difficult. You do not need to face those legal hurdles on your own. Having an attorney who understands the Social Security system, and who recognizes the challenges and fine points of disability law, will help you immeasurably.