Clements, Taylor, Butkovich, & Cohen, LPA, Co. is a firm that is home to several Cincinnati personal injury attorneys. The type of people CTBC represents vary widely from case to case, and every situation we approach is different.
What Does Personal Injury Mean?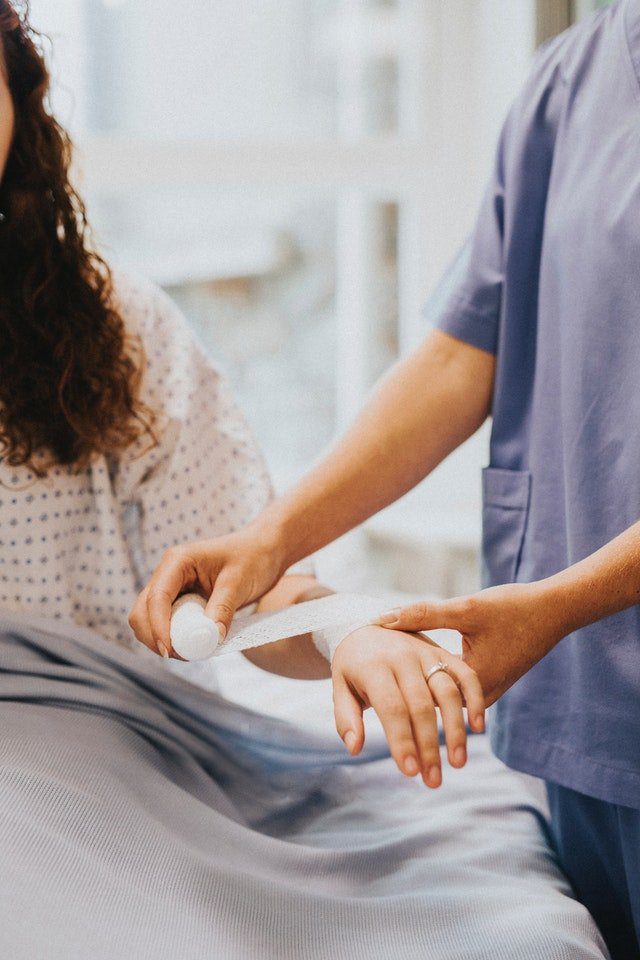 Personal injury can mean many things under the law. Anyone who has been injured due to another person's negligence – or due to the negligence of a company or institution – may be eligible for support in the area of tort law.
These injuries can take a variety of forms, too. It could be a physical injury from a traffic accident or an on-the-job accident. It could be an ongoing, lingering condition due to malpractice, be it medical or any other type of professional malpractice. It could be a psychological injury stemming from the use of a defective product. It could be back pain or other body injury from a slip-and-fall incident.
We would happy to speak with you about your situation. We cannot guarantee that your case is one we will take on, but we certainly would like to hear your story and see how we can (and if we can) help you.
How Will I Be Compensated for My Personal Injury?
The types of compensation for personal injury cases varies widely as well. Many factors enter into this consideration, including the severity of your injury, and the extent of the negligence. If we are able to prove, to the extent that the court requires, that the individual or the company knew about unsafe conditions and did not take steps to correct or modify those conditions, it can affect the outcome of the case's settlement.
What Should I Look for in a Personal Injury Attorney?
When looking for an attorney to help you with your personal injury case, you want to be discerning and choose carefully. Having the right attorney can be the difference between success and failure. Our lawyers know how to properly value your claim. Other than your family and friends, your Cincinnati personal injury lawyer may be the only other person who truly cares about valuing your claim as accurately as possible. The lawyers and insurance companies of the party at fault will be trying to devalue your claim at every turn. Here are some important traits to look for when choosing your personal injury lawyer:
Knowledge of the Law
New decisions, at the district court level or at the highest level of the Supreme Court, can change the whole terrain of personal injury law. Lawyers who want to succeed in this field stay hungry, and stay curious about new cases and new precedent. Having an insatiable appetite for keeping up with changes is an important quality.
Knowledge of the Medical Industry
Given how much an attorney for personal injury works with the medical profession, knowledge of the basis for evaluation and diagnostic criteria is an important and necessary trait. Oftentimes, a personal injury lawyer will start to pick up some of the language and points that is often dispensed in medical school.
Experience
Having a lawyer on your side can help you avoid missing out on a settlement due to common mistakes with the legal process.Your lawyer can offer expert guidance and help you gather and preserve critical evidence regarding your case, document the severity of the injuries you incurred, and track down the expense you incur from the injuries you suffer.
Honesty
The best personal injury lawyers can be frank with you. If a part of your case is problematic, or if your chances in court have just become more limited due to a development in the evidence, your lawyers should tell you right away. A good attorney shouldn't tell you what you want to hear, they should tell you the truth and your chances for success.
The Best Legal Team in Cincinnati
If you or someone in your family need representation in a personal injury suit, your best choice is to work with the team at Clements, Taylor, Butkovich, & Cohen. This seasoned crew of legal veterans has the resources, the experience, the know-how, and the strategic approach to help you win your case and maximize your settlement.
No matter what the situation surrounding your injury may involve, we can help you present your case in a clear, cogent, persuasive manner. A compelling story and a convincing set of evidence can often make all the difference when presenting your situation to a judge and jury.
If you do not win your case, you pay nothing for your legal representation. Our legal team gets compensated only if you are victorious in your lawsuit, and our compensation comes from a percentage of the settlement or award.
Cincinnati Personal Injury Attorney Assistance
Taking all of this information into consideration, if you believe a Cincinnati personal injury attorney may be able to assist you, please call the lawyers of Clements, Taylor, Butkovich, & Cohen, LPA, Co. at 513.721.6500 for a free consultation, or use our online contact form.